MTP-160M038 is a 160W programmable round Industrial Lighting LED Driver, developed for industrial use. The output parameters can be adjusted through internal potentiometer or programmed by dimming wire. All models of MTP 160W round highbay LED drivers are off-line programmable via a dedicated software and programing tool. clients can set different output current, based on the LED light fixture he want to develop. The programmable 160W highbay LED driver has a special feature which is called " Lifetime Control", which enables the driver act like "Black Box" of the LED fixture. The driver will keep memery of internal temperature during the opertion hours, and keep such data even after the driver is damaged due to some reason. So the reason of failuire can be diagnosed via this feature. The clients can define the lifetime of the LED fixture from the programming software as well. He can even set a auto-dimming schedule for midnight in the software, to dim the fixtures to be less power in mid-night, to save more energy. The programmable 160W highbay LED driver is compliant to 0-10V, PWM dimming systems. Drivers' metal case and high efficiency enables the driver to operating with high reliability, and extending the lifetime.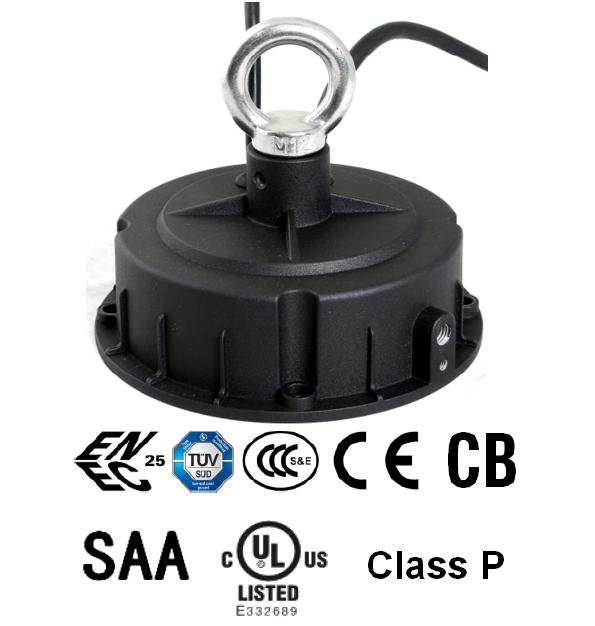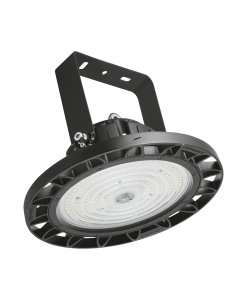 Product features:
● Universal input voltage: 90~305Vac;
● Constant power design;
● Offline programming through dimming wire;
● 2-in-1 dimming mode: 0-10Vdc, PWM dimming; Dim-to-off;
● surge protection: 4KV line-line, 4V line-earth;
● Multiple protection: SCP, OVP, OTP;
● IP65 design for indoor and outdoor applications;
● 5 years warranty.

Technical Parameters:
Basic Specification
Series
MTP-060M
Part No.
MTP-060M054
Datasheet Link
Type
Constant power design, in constant current mode
Input Voltage (Vac)
90 ~ 305
Output Power (W)
60
Min Output Voltage (Vdc)
27
Typical Output Voltage (Vdc)
Max Output Voltage (Vdc)
54
Output Current (A)
1.10~1.50

Full-Power Current Range (A)

(Only applicable for Programmable Drivers with Constant Power Design )

1.10~1.50
No Load Voltage Max(V)
70
Vaux Typical Voltage (V)
-
Vaux Max Current (mA)
-
IP
65
Power Stages
2
Dimming
0-10V/PWM/Timing control
Dim-to-Off
-
SCP Mode
Auto Recovery
OTP Mode
Decrease Current
Surge Protection L-L
4KV
Surge Protection L-GND
6KV
THD

≤

10%

Power Factor @ 220 Vac
0.96
Power Factor @ 277 Vac
-
Power Factor @ 480 Vac
-
Eff. @ 220 Vac
90.0%
Eff. @ 277 Vac
-
Eff. @ 480 Vac
-
Application
Installation Type (Independent)
Yes
Installation Type (Built in luminaire)
Yes
Used for Dry & Damp Location
Yes
Used for Wet, Dry & Damp Location
Yes
Class I Luminaire
Yes
Class II Lumianire
-
TYPE TL
-
TYPE HL
Reliability
Calculated MTBF (hours)
200,000
Lifetime (hours)
50,000
Operating Temp min ( °C )
-40
Operating Ambient max ( °C )
60
Global Certification
UL
-
UL Listed

√

ClassP

√

CE

√

ENEC
-
CCC

√

PSE
-
TUV
-
KC
-
KS
-
CB

√

BIS
-
EAC
-
TUV
-
SAA

√

DALI test completed
-
Dimension
Dimension (mm) Length
115
Dimension (mm) Width
-
Dimension (mm) Height
64.2
Output Current & Voltage Range: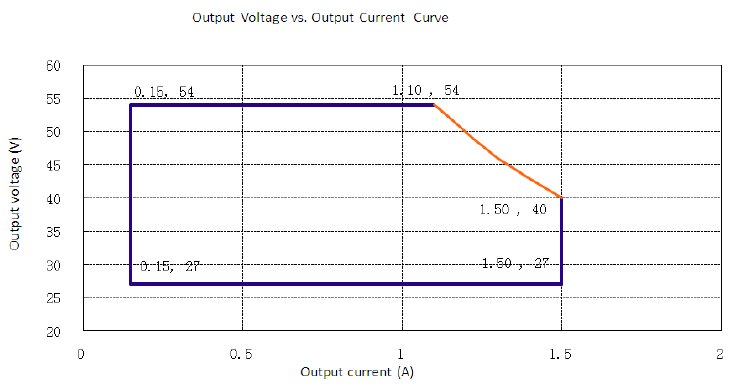 Product Dimension: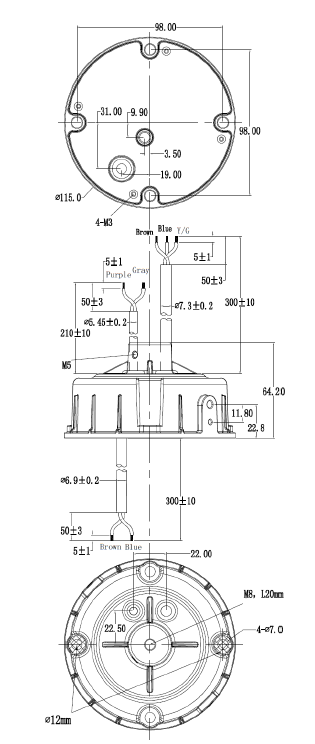 60W Programmable Round Industrial Lighting LED Driver Model List:
Part No.

Vin (Vac)

Pout (W)

Vout Min

Vout Max

Iout (A)

Full-Power Current Range (A)

IP

Dimming

Eff. @ 220 Va

c

MTP-060M040

90 ~ 305

60

24

40

1.00~1.90

1.50~1.90

65

0-10V/PWM/Timing control

90.0%

MTP-060M054

90 ~ 305

60

27

54

1.10~1.50

1.10~1.50

65

0-10V/PWM/Timing control

90.0%
Application:
LED round highbay lighting, warehouse lighting, industrial lighting, horticulture lighting, flood light, etc.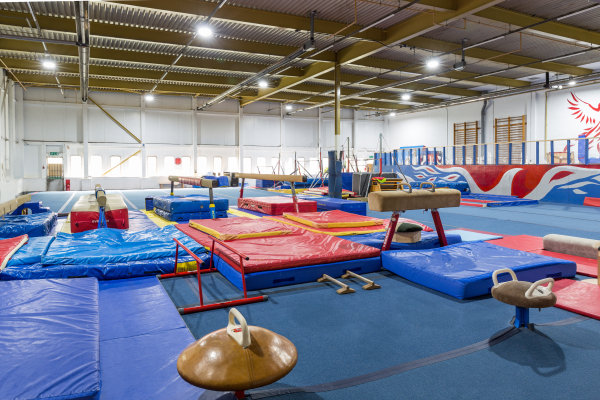 About MOSO: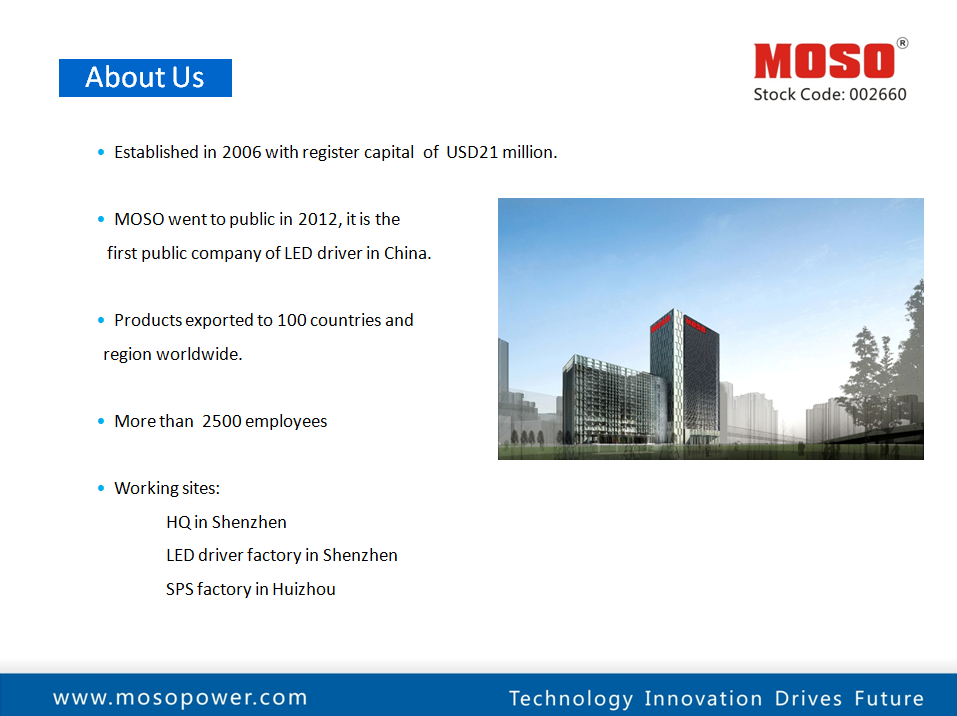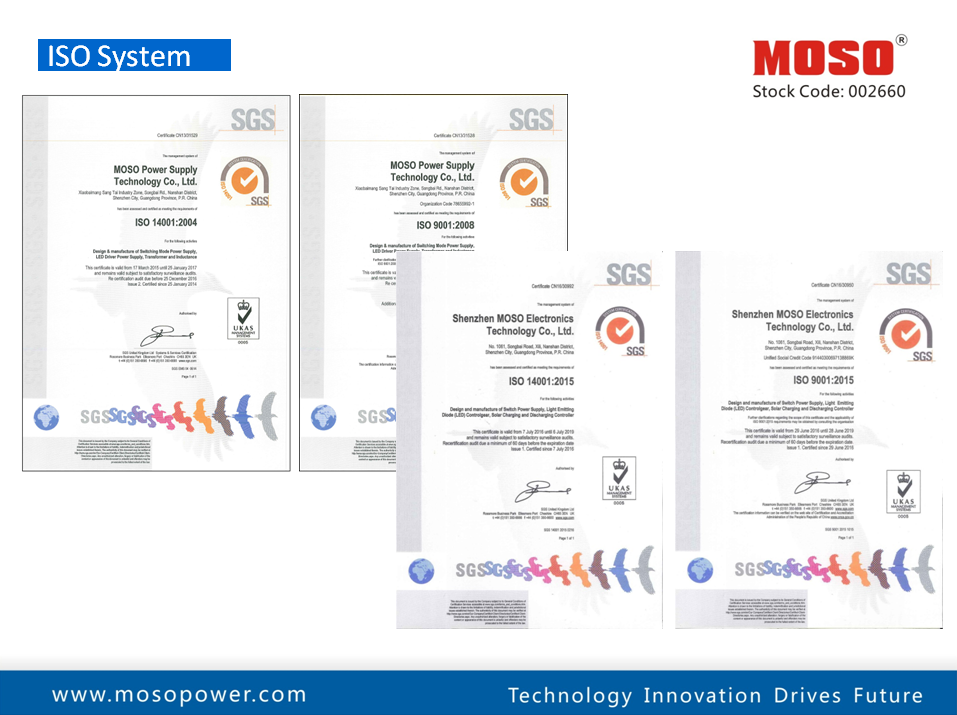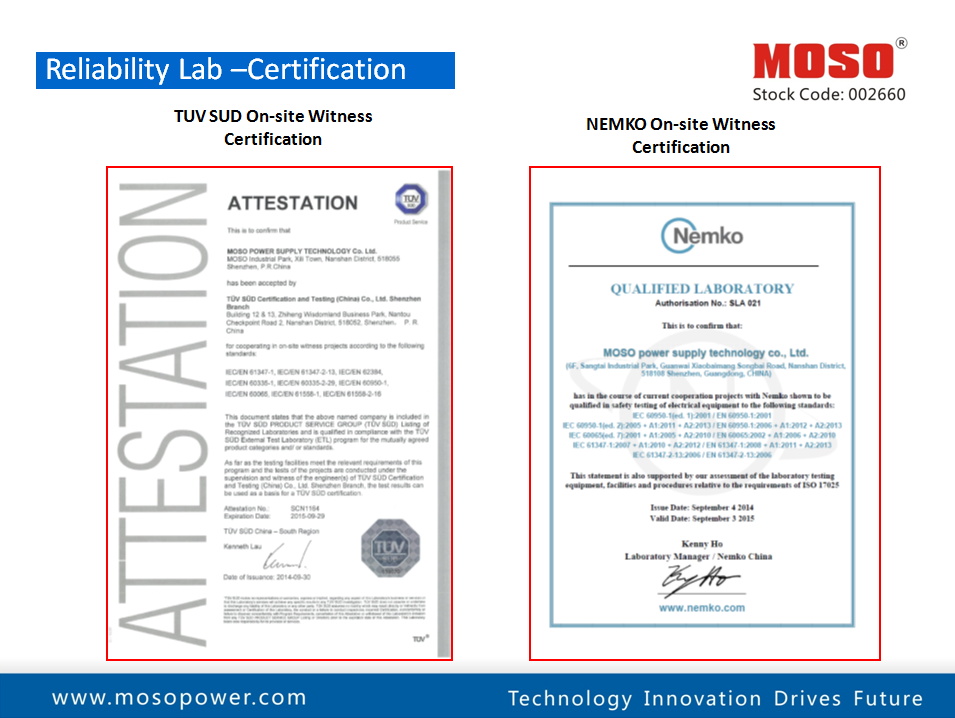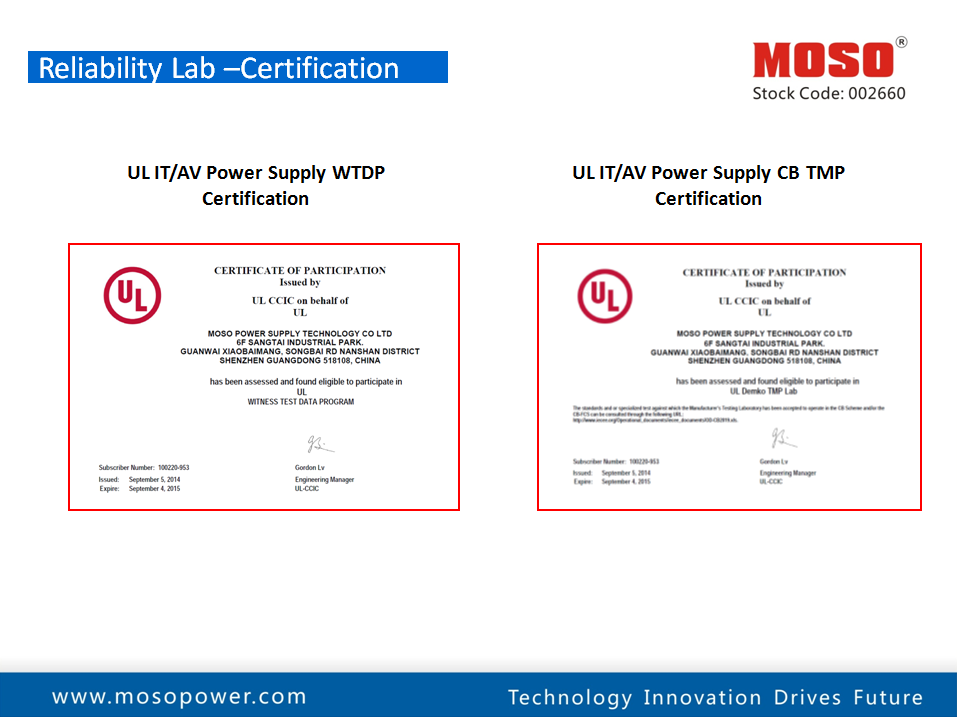 MOSO has set several distributors in Europe, United States, Latin America, Asia and Australia. All MOSO Outdoor LED Driver provide 5 years global warranty. In case of any failure, customers can get replacement either from MOSO directly or any one of MOSO distributors.
Country
Distributor
Tel
Website
USA
Component Distributors, Inc.
+1 303 357 2732
www.cdiweb.com
Canada
DB Lectro Inc.
+1 888 394 1424
www.dblectro.com
Sweden
Vanpee AB
+46 11 213422
www.vanpee.se
Norway
Vanpee AB
+47 91 87 47 17
www.vanpee.no
Poland
MPL Power Elektro SP. z o.o.
+48 32 44 00 950
www.mplpower.pl
Spain
INELEC, S.A.
+ 34 91 726 35 07
www.inelec.net
Portugal
Italy
Welt Electronic Spa
+39 055 302 631
www.weltelectronic.it
Russia
Intech Lighting
+7 (812) 370 60 70
www.intech-light.ru
(Group of Macro companies)
Turkey
ISIKLAR LED
+90 216 445 70 03
www.isiklarled.com
Turkey
PEGASUS Elektronik
+90 212 322 71 00
www.pgsel.com
India
LUMENS TECHNOLOGIES PVT LTD.
+91 22 2595 0265
www.lumenstech.in
Southeast Asia
Supreme Components International
+65 6848 1178
www.lightingcompass.com/moso/
Hong Kong
PEGASUS Electronics
+(852) 2153 8686
www.pgsel.com
MOSO always dedicates to providing professional outdoor lighting solutions. Please feel free to contact our sales team if you need any support!
MOSO Power Supply Technology Co., Ltd
Factory: Moso Industrial Park, Songbai Road, Xili Town, Nanshan District, Shenzhen, 518108, China.
Looking for ideal LED Driver Lighting LED Driver Manufacturer & supplier ? We have a wide selection at great prices to help you get creative. All the LED Driver Round Highbay LED Driver are quality guaranteed. We are China Origin Factory of LED Driver Programmable Highbay LED Driver. If you have any question, please feel free to contact us.
Product Categories : Industrial Lighting LED Driver > Round Industrial Lighting LED Driver