On September 20, 2012, the researcher of the High-tech LED Industry Research Institute and his team came to Shenzhen Sunda International Electronic Devices Co., Ltd. to conduct in-depth research on the status of LED driver power industry at home and abroad, Lu Guoqing, general manager of Sanda International, and Cong Chunlei, marketing director. Explore.
In 2009, the Ministry of Science and Technology launched the "Ten Cities and Ten Thousand Cities" program. Under the promotion of policies, the LED street lamp industry has developed rapidly. As the supporting components of street lamps, the driving power supply has also grown rapidly. Therefore, many traditional power supply companies have entered LEDs, and the number of LED street lamp driving power companies is increasing.
However, in the development of the past two years, LED street light drivers have had many problems. According to GLII data, 80% of the damaged LED street lights are driven by the power supply. Many small enterprise products have problems with the quality. Mr. Lu believes that after years of development, LED high-power power has entered the industry reshuffle period, and the number of LED high-power drive power companies has gradually decreased.
Sanda has always been based on the international market and has entered the domestic market this year. Entering the Chinese market, market competition will be unavoidable. Mr. Lu said that Sangda always puts quality first, and high quality and reliability will definitely cast core competitiveness. Its shareholder POWER-ONE has more than 30 years of experience in the field of drive power. The production process, production process and production control of domestic factories are in accordance with international enterprise standards. Recently, the LED drive power source "boiled power supply" has been frequently put on the power supply. Heating in the middle, even if it is continuously heated in the hot water, it does not affect the operation of the street lamp and obtains a high degree of attention.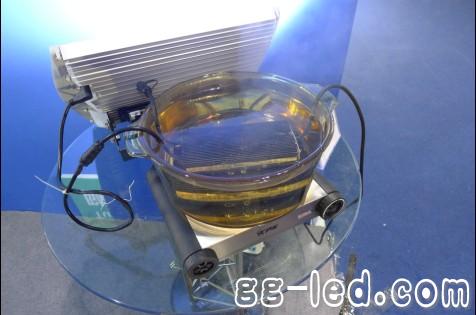 Gaogong LED Industry Research Institute believes
Reshuffle is an inevitable process for the development of the industry. The LED high-power drive power industry has a high barrier to entry, mainly due to high technical and capital requirements. The "Ten Cities and Ten Thousand Miles" program has spawned a number of enterprises, but there are few companies with real technology. LED high-power drive power supply itself has relatively small market demand, and industry reshuffle is inevitable. Sanda's "Boiled Power" is indeed very creative. While attracting attention, it also expresses its high quality power quality to customers.
Introduction to Sunda International Electronics
Founded in 1995, Shenzhen Sunda International Electronic Devices Co., Ltd. is a joint venture established by the US listed company POWER-ONE and Shenzhen Sunda Industrial Co., Ltd. Mainly engaged in the research and development, manufacturing and technical services of reliable, high-quality environmentally friendly power supply. As a member of China Electronic Information Industry Group Corporation (CEC), Shenzhen Sunda Industrial Co., Ltd. was approved for listing in 1993, referred to as "Deep Sanda A", stock code: 000032.
Sunda International Electronics has accumulated rich experience in the design, development and production of various AC/DC, DC/DC, DC/AC switching power supplies, power management technologies, LED drive power supplies, and intelligent power supplies. The company's power supply has passed UL, TUV, CE, CSA, CCC and other domestic and international safety certification. Products are mainly used in communications, industrial control, military, medical, LED, solar power and charging control systems. Customers include Emerson Energy, ZTE, Philips, Quality Vision, Light Engine, Sloan, and many other well-known companies at home and abroad.