MOSO UFO High Bay LED Driver have the character of high power factor, high efficiency, high reliability and high-precision constant current. The UFO led driver owns a complete of function, various specifications can meet more different parameter of customers` requirement.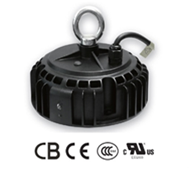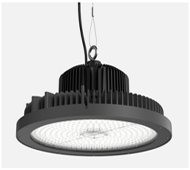 MOSO Intelligent innovator UFO shape led power has the led driver industry ' s unique derating over temperature protection circuit , which can make the light power supply not easy suddenly happen the phenomenon of over - temperature and shutdown even under the harsh working environment , so as to ensure continuous illumination.
The efficiency of the led driver supply is high and the power consumption is small. Accordingly, the heat in the lamp is small, then it reduce the temperature rise of the lamp. It is more advantage to delay the light decay of LED.
This Circular high-bay lighting drivers creatively integrated limited power, 0~10V/PWM dimming, DALI control is optional.
Dali Industrial Light LED Driver complied with CCC/CE/ENEC/UL/SAA/CB safety regulations. Surge immunity is DM-4KV,CM-6KV.