MOSO dimmable LED Driver is designed for various types of exterior or industrial LED lighting, including LED roadway lighting, LED street lighting, LED flood lighting, LED highbay lighting, LED high mast lighting, LED architecture lighting, etc. The driver is compliant to all 0~10V and PWM dimming controllers, dimming systems, and smart control systems.
All dimmable LED Drivers comes with compact size and IP67 protection. So the same driver can be used for independent or built-in a waterproof power supply chamber. There is no limitation of the IP rating of the luminaire housing.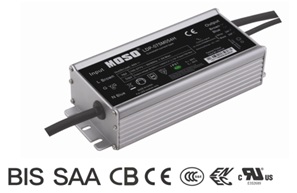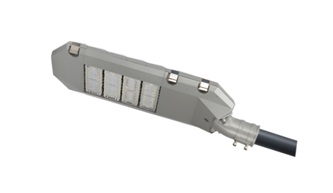 The ProgrDimmable LED Driver operates in constant current model. There are two types dimmable LED drivers available in MOSO: 1) Programmable Dimmable LED Driver, or constant current dimmable LED driver.
A programmable dimmable LED driver can be monitored by an infrared-based programming device, to deliver different output current and voltage values to LED modules. With one driver, you can use it for different light fixture designs. The fully programmed drivers offer all dimming options (0-10V/PWM/Timing
control/DALI) and a wide range of output current in a single driver, which
deliver maximum flexibility with customized operating settings and intelligent
control options for lighting manufacturers. The Programmable dimmable LED drivers obtained many global safety certifications, including UL, CE, TUV, ENEC, CB, SAA, BIS, KC, etc, they are compatible with the safety regulations in different countries.
A constant current dimmable LED driver will only deliver fixed output current, you are not able to change the Iout like a programmable driver. The driver is competible with 0-10V / PWM / DALI dimming prootcols.
The compact metal case and high efficiency enables the power supply to operating with high reliability, and extending product lifetime to at least 50,000 hours. Overall protection is provided against lightening surge, output over voltage, short circuit, and over temperature, to ensure low failure rate.
MOSO grants the product with 5 years global warranty. Customer can refer to Warranty policy, find the closest MOSO distributors or sales representatives, to get a local replacement in case of any failure.