Universal input voltage 90~305Vac; Constant voltage design; Active power factor correction; High power factor > 0.96; Multiple protection: SCP, OVP, OTP, OLP; surge protection: 35W/50W: line-line 4KV, line-earth 6KV 75~320W: Line-line 5KV, line-earth 10KV; Degrees of protection: IP67; Ambient temperature: -40℃~+60℃; 5 years warranty.
The wattage: 35W/50W/75W/100W/150W/200W/320W.
The output voltage: 12V/24V/36V/48V.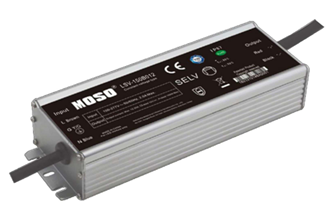 The LED power supply got global safety certifications, including UL, CE, TUV, CB, SAA etc. The LED control gear has universal input voltage, from 90~305Vac. It is a reliable product compatible with various landscape application and different countries.
Due to the high IP rating, the LED driver can be used for dry, damp, wet locations. It is suitable for installing outside of the fixture. The perfect cooling design can ensure the product reliability and long lifetime for at least 10 years (50,000hours operation at least) minimum.